In 2010 the North Walsham Christmas Lights & the North Walsham & District Lions Club got together to create the NORTH WALSHAM FUNDAY and it's still going!
Neil Storey will be supporting our efforts through out the year, keep your eyes peeled and watch this spot.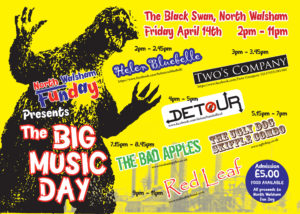 With one Funday done and dusted, we are already planning the next one. We can't tell you too much about the future event, that would ruin the surprise. 
Don't forget on Saturday 25th November the North Walsham Funday will have a stall at the North Walsham Lights Switch On.
Date for your Diary:
23rd & 24th June 2018!